9 ideas for more
engaging social media

posts
| Marketing, Social media
Having a presence on social media is so important for small-medium businesses. Active social media accounts allow you to grow an audience of people who are switched on to your products and services. And regularly posting helps you remain front-of-mind for that audience.
Setting up company accounts on Twitter, LinkedIn on Facebook is the simple part – It's what to post that's more difficult!
Posting on social media is all about getting your content seen and generating positive engagement (impressions, views, likes, shares and comments). To achieve this, your posts need to be eye-catching, informative and authentic.
It's not rocket science, but you do need to spend some time creating original content in order to see results. There's nothing less inspiring than automated accounts churning out tired old sales messages.
And despite what you might think, even the least glamorous industries can produce engaging, visual content for social media. Don't believe us? Take a quick look at this list and discover 9 easy ways every business can increase the engagement of their posts.
1. Video
Video now accounts for over 70% of internet traffic and this figure rising. Video is the fast and convenient way to communicate and many of us now prefer consuming bite-sized chunks of footage or animation over lengthy text.
Posting videos on Facebook, Twitter and LinkedIn is one of the easiest ways to get your messages seen and shared by more people. Videos are accessible and people are naturally curious (or nosey!). They enjoy seeing the real people or activities behind a brand.
Feeling a little sleepy at #BT17 this morning? We're here to help! Come grab a free coffee, and we'll brew up some ideas with you pic.twitter.com/JOxQoSdHJZ

— Auriga (@aurigaSW) November 29, 2017
Interviews, demonstrations, processes, sneak previews and behind the scenes shots are all great video ideas that encourage engagement. For instance, a short clip of products coming off an assembly line would perform substantially better than a text post say 'we have X products back in stock.'
The beauty of posting videos to social media is that they don't even need to be slick or edited. As long as the content is clear and relevant, it can be filmed on a smartphone and uploaded directly to your feed. Add a quick caption and it's job done!
From creation and #printing, right through to mounting, finishing and #design, we have in-house production processes, expertise and equipment to make it happen, all under one roof.

Try us: https://t.co/tlzPHw5G6N pic.twitter.com/mqG03wLVNp

— Digital Plus Ltd (@digiplus) January 26, 2018
2. Original images
Social posts accompanied by images gather on average 94% more total views than without, so spend some time sourcing relevant images to support your messages. Stock photos may occasionally illustrate a point, but for the most part, people want to see original photographs featuring your business and its employees.
Again, the images don't need to be high resolution and well-taken smartphone photos can work perfectly well. However, if you don't have any existing imagery featuring your office/facility, employees, products or processes it's worthwhile arranging a professional photoshoot. These images can be used time and time again to support your social activity.
3. Testimonial messages
Social media is great for shouting about your achievements, as long as you can back them up. It's all well and good saying 'we're the best at what we do,' but what company isn't going to say that? Getting your customers and partners to say it for you is miles more effective and testimonials show your followers that you're valued and relied upon by your clients.
Combining a quote with an image, company logo or – even better – a video makes the post eye-catching and shareable, increasing its reach. Equally, whenever you post case study or testimonial content on social, be sure to tag the other companies to reach their followers too.
Here's a little sneak peek at a bespoke design we're working on for our friends at @studio_fractal! It's an RGBW luminaire with an #LED downlight – all DMX controlled to create the colours of the Northern Lights.

It's going to look amazing! ✨ pic.twitter.com/oFg2Cmk8Jy

— Kemps Lighting (@kempslightingUK) February 9, 2018
4. Stories
The live, in-the-moment nature of social media makes it perfect for telling stories about your products, brand or customers. Tweeting progress updates for particular projects or revisiting customers months later helps show the benefits of your products and services in action. Real life stories are a great way to show your audience what you can do for them without using pushy sales tactics.
5. Joining the conversation
Social media is a platform for conversation and business accounts should make the most of this. Rather than sitting back and waiting for customers to come to you, why not get involved in industry news, chat and debate?
Posting your professional response to industry news is a great way to show your expertise and generate conversation. It could be as simple as retweeting an article, replying to a post or creating a short blog – this activity will get your brand noticed for the right reasons.
6. Involving the people
We're used to seeing corporate company profiles by now, but we're also used to skimming past them… Social media users want to see real people and this means posting plenty of content that includes your employees and customers.
It doesn't always have to be serious shots of your team at work. The occasional post about 'fish 'n' chip Friday,' someone's work-anniversary or a piece of positive feedback go down well too. The important thing to remember is to always remain authentic and true to your brand.
Your audience will see through staged, cheesy photo-ops so try to capture real, in-the-moment activity. It might seem mundane to you, but content featuring the everyday inner workings of your business and its employees is what followers of your brand are most interested in.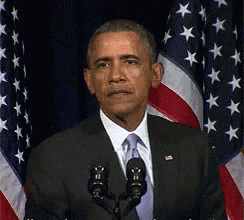 7. Using GIFS
GIFs are looped clips of moving images, often taken from famous, films, cartoons or TV moments. They are funny, eye-catching and can be used to punctuate your everyday messages in place of an image.
We've already mentioned that video grabs attention and if you have a dull or practical post you need to share, a GIF is a nice way of spicing it up a little. Used sparingly, they add character to your feed and keep things varied.
8. Get friendly
Active social media accounts who tag and engage with other users get their posts seen by more people. These accounts usually amass more followers as they are also useful for coming across other accounts from your industry.
Interacting with other businesses – be this partners, customers or thought leaders – can increase the engagement of your posts. This could be a simple re-post, a message of congratulations, a question or an opinion. Just keep it relevant and you're likely to get a positive response.
9. Feature your products
It's a given that you want to showcase your products and services on your social pages and people no doubt want to learn more about them. However, try to avoid posting catalogue style photos with simple 'buy now' calls to action. This is dull and doesn't provide any context.
Sharing images of your products in use (or your services in action) is a compelling way of showing customers why they need what you are offering. Equally, posting images of your products or services in real life scenarios keeps things interesting and ensures your feed doesn't become repetitive.
This list is just the start and there are hundreds of different ways to make a splash on Facebook, Twitter and LinkedIn. The beauty of these platforms is that if just one post reaches the right person, you could have discovered a new lifetime customer.
Whether you have 10 followers of 10,000, it's worth spending some time planning your social media activity to get it right. As you can see, there are plenty of ways simple to grow your presence by making your social media content more engaging and they all start with you.
Got any questions or looking for social media advice? Contact us on 0113 394 4559 or hello@yourengineroom.com. 
We're friendly - let's have a chat!
| Social media, Strategy
Find out how to boost your brand's influence through employee advocacy on social media.
| Social media
LinkedIn advertising helps B2B businesses reach and target specific groups. See the tips for getting started.
| Social media
See the B2B social media marketing tips for 2021 that will help you boost your reach this year.